---
Located in New York City, the world's first and foremost vertical metropolis, The Skyscraper Museum celebrates the City's rich architectural heritage and examines the historical forces and individuals that have shaped its successive skylines. Through exhibitions, programs and publications, the Museum explores tall buildings as objects of design, products of technology, sites of construction, investments in real estate, and places of work and residence. For a description of the gallery and for photos of the space, please visit our Photo Slideshows page.
The Skyscraper Museum is located in lower Manhattan's Battery Park City at 39 Battery Place. Museum hours are 12-6 PM, Wednesday-Sunday.
General admission is $5, $2.50 for students and seniors. Click here for directions to the Museum. All galleries and facilities are wheelchair accessible.


CURRENT EXHIBITION

TEN & TALLER, 1874-1900
Through May 2017
TEN & TALLER focuses on New York's earliest "skyscrapers," surveying every building in Manhattan of ten or more stories – 250 in all – from the all-masonry "skyscrapers" of the mid-1870s to the standardized steel skeletons at the turn of the twentieth century. The exhibition maps and graphs their location, uses, and heights, tracing an urban development of the city's commercial expansion and vertical rise.
---
UPCOMING PROGRAMS
Monday, May 1, 2017 6:30-8:00 pm

Samuel Zipp and Nathan Storring
discuss "The Second Jane Jacobs Century" and their book
Vital Little Plans:
The Short Works of Jane Jacobs

Penguin Random House, 2016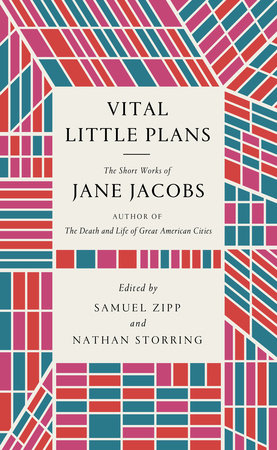 Samuel Zipp and Nathan Storring, urban historians and co-editors of the book of collected short essays by Jane Jacobs entitled Vital Little Plans, celebrate her 101st birthday week with a conversation on her continuing influence. While many know Jacobs for her defense of traditional urbanism and local economies, far fewer think of her as a futurist. As we begin the "second Jane Jacobs century," what can her writings tell us about the city of tomorrow? In an age of polarized politics, what did she make of xenophobia, separatism and the state of our democracy? In the knowledge age, how did she perceive the relationship between innovation, inequality and facing our greatest existential threats like climate change? And of course, in the age of megacities, what did she think of skyscrapers, slums, and the making of new cities? 



 Samuel Zipp, an Associate Professor of American Studies and Urban Studies at Brown University is a cultural, intellectual, and urban historian with particular interest in 20th century cities  and United States cultural and political history since World War II. He is the author of Manhattan Projects: The Rise and Fall of Urban Renewal in Cold War New York (OUP, 2010).

Nathan Storring describes himself as a "writer, curator, designer, and media producer with a focus on interpreting architecture, city planning, and urban issues for a general audience." Working with the non-profit Project for Public Spaces, he is a research associate and communications manager for the Bass Initiative on Innovation & Placemaking. He lives in Brooklyn.
The Skyscraper Museum offers 1.5 LUs for AIA Members for this program.
Reservations are required, and priority is given to Members and Corporate Member firms and their employees.
All guests MUST RSVP to programs@skyscraper.org to assure admittance to the event. Not a member? Become a Museum member today!

---
Wednesday, May 3, 2017 3:00 pm

Curator's Tour
Director and curator Carol Willis will lead a curator's tour of the museum's exhibition TEN & TALLER. Curators tours are free with admission. No RSVP required.
---
Click here for more upcoming programs.
---
UPCOMING FAMILY PROGRAMS
SKY BOYS
May 6
10:30- 11:45
Children are invited to hear the story of the Empire State Building's construction in a reading of Deborah Hopkinson's award-winning book Sky Boys. Following the reading, children will have the opportunity to design their very own skyscraper. All Ages. RSVP required.
Click here for more upcoming Family Programs
---
A 3-D CBD: How the 1916 Zoning Law
Shaped Manhattan's Central Business Districts
1939-40 NYC Department of Finance tax lot photographs of the Garment District, showing the distinctive setbacks created by the 1916 zoning law. From left to right: 345-351 W. 35th Street; 347-351 W. 36th Street; 247-255 W. 38th Street.
​
This essay, published online on July 25, 2016, to mark the precise centennial of the passage of the New York City Zoning Resolution on July 25th, 1916, is a revised and updated version of a 1991 conference paper and subsequent chapter of a 1993 book,
Planning and Zoning New York City: Yesterday, Today, and Tomorrow.
Organized by the New York City Department of City Planning, the conference celebrated the 75th anniversary of the zoning law with a symposium on the history and future of planning in New York City.
Read the final report here
Click here to read the essay
---
​
​The Skyscraper Museum has created a new web project that explains an emerging form in skyscraper history that has evolved in New York over the past decade:  the super-slender, ultra luxury residential tower
. These pencil-thin periscopes — all 50 to 90+ stories — use a development and design strategy of slenderness to pile their city-regulated maximum square feet of floor area (FAR) as high in the sky to as possible to create luxury apartments defined by spectacular views.
Click here to view NEW YORK'S SUPER-SLENDERS
---
JOIN OR MAKE A DONATION TO THE SKYSCRAPER MUSEUM
The Museum is a participating member of the Downtown Culture Pass.